AgriGro is Proud to Announce our 40th Anniversary!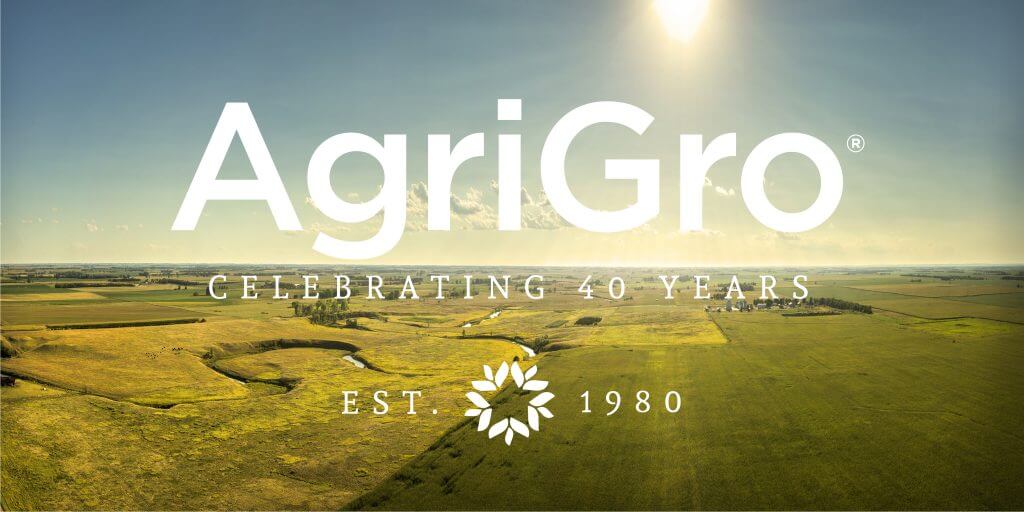 During the 1980s, the U.S. farming industry took a significant hit due to the farm crisis. Producers in the midwest faced staggering debt as land values decreased and commodity prices fell. While advancements in technology and equipment made production faster and easier, farmers struggled to keep up.
1980 was also the year that AgriGro® was established. Seeing an opportunity to help farmers, we still believe there is a better way to look at farming, a way that is sustainable for the producer and the land. We started from humble beginnings, in a time when it was hard to be a farmer. But through years of adversity and growth, we are proud to have reached the significant milestone of our 40th anniversary!
Over the past 40 years we have established a tradition of excellence, manufacturing an ever growing line of innovative technologies while providing growers with environmentally safe products that improve soil, plant, and animal health. Improving the production environment is at the core of all we do.
Take a quick look at our ever increasing product lines below. ↓
---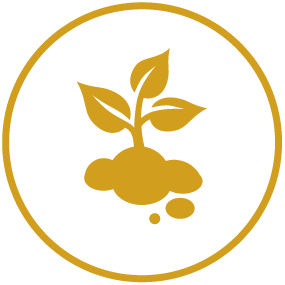 AgriGro's line of prebiotic technologies increase microbial activity when applied to the seed, soil, and plant. Root growth and plant structure improves, crops absorb more nutrients and water, stress is mitigated, and the plant's health and immune system improve, all to produce greater quantities of high quality crops. We offer several innovative crop production products, including SeedMaxx®, IgniteS2®, FoliarBlend®, IgniteS4® Technical Grade, organically approved Ultra®, and AgriCal®.
From cattle to poultry, the health of your livestock is crucial to your farm's success.  NutriZyme® is specifically designed to improve digestive health and strengthen the animal's natural defense system to environmental stress and disease in all livestock.  The use of Indigo® and IndigoLT® has been shown to significantly improve the production environment of lagoons, anaerobic digesters, and poultry houses.
A home garden, whether it's flowers or fruits and vegetables, is a great way to get closer to nature and to live a more sustainable life. Many home growers often rely on made-made chemical fertilizers to help grow their produce, flowers, and plants. But now gardeners can experience healthier produce using products that work with nature. AgriGro Home offers all-natural plant nutrition products that enhance soil health, allowing plants to "grow beyond" what nature can do on its own. Our home and garden products include Bountiful Harvest®, Super-Cal®, and Ultra®.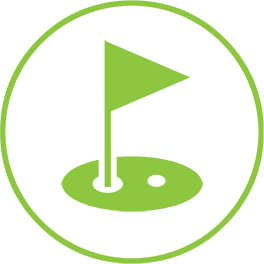 There's nothing better than a lush lawn. Whether it's your backyard, a city park, a golf course, or a turf farm, the look and feel of thick, green grass is simply luxurious. But with harsh climates, pests, disease, and insoluble nutrients, attaining the ideal turf is challenging.  When Turf Formula® is applied to seed, soil, and plant foliage, there is an immediate increase in microbial activity, enabling stronger roots, increased nutrient uptake, improved water management, and better stress tolerance. Super-Cal® is a liquid calcium used to correct calcium deficiencies in the soil and plant.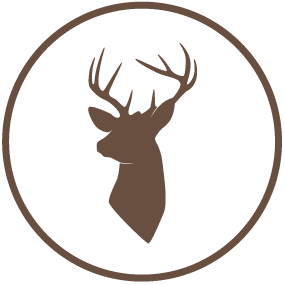 Fertilizers used in food plots are plentiful.  But AgriGro strives to provide more than just a fertilizer. Working in harmony with nature, DeerGro's prebiotic products support microbial life in the soil, resulting in higher quality, nutrient dense plants wildlife prefer. Try PlotStart® and PlotBoost® in your food plots, and see the difference for yourself.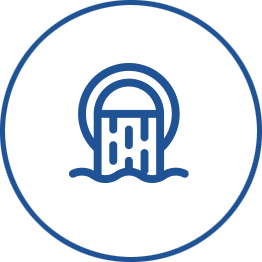 After years of success in the agriculture industry, it was discovered that the same principles which made AgriGro prebiotics effective in the soil held great promise in the treatment of wastewater.  Consequently, AgriGro formulated Indigo. This proprietary formulation was designed to affordably control wastewater pollutants and odors by stimulating natural microbial activity, which accelerates the biological breakdown of organic biosolids.
AgriGro has a 40 year legacy  of improving the production environment in various operations, whether it be row crop, livestock, orchards, specialty crops, or wildlife.  We have confidence in each and every product we manufacture, and continually strive to improve our technologies, with results backed up by some of the most extensive research in the industry.
We value each grower we have served over the years, and each relationship that has been created.  We want to thank you for being a part of our vision.
LOOKING TO THE FUTURE
With 40 years of experience under our belt, we look forward to many more years of providing the tools and technology needed to enhance agriculture's changing production environments.
Keeping with our desire to build upon a tradition of excellence, we are excited to announce our latest endeavor to better support you, our dealer.  
We are always working to make it easier for dealers to learn more about how our products work and the results that users can expect.  Therefore, we are launching the AgriGro® for Crops Dealer Portal. This portal is created with you in mind, housing quick access to our growing archive of resources, sales tools, and dealer training.
The dealer portal will include a product order form, and a variety of resources, including flyers, brochures, labels, research PDFs, presentation resources, safety data sheets, and more.
In the dealer portal we will also be providing ongoing video training on the resources made available to dealers and representatives.
This is simply the first step in our vision to equip you more fully and provide easy, private access to the resources available to you.
https://agrigro.com/wp-content/uploads/2020/02/40thblog_feat.imagejpg-scaled.jpg
1281
2560
Stephanie Talburt
http://agrigro.com/wp-content/uploads/2022/03/AG_logo_4C-300x63-1.png
Stephanie Talburt
2020-10-07 08:37:45
2022-03-10 09:19:59
AgriGro is Proud to Announce our 40th Anniversary!