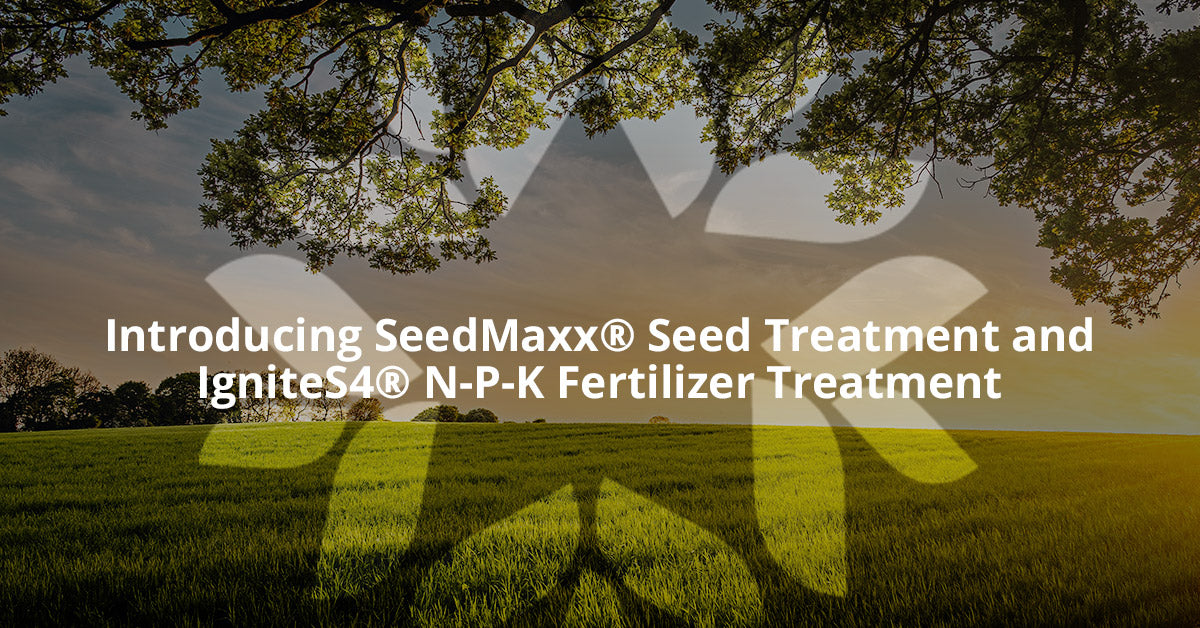 When your livelihood depends on maximizing crop production, count on the best seed supplements and fertilizer treatments available to help shoulder the load! AgriGro® provides industry-leading / prebiotic technologies that are sustainable, environmentally sound, and formulated to maximize yield and biological performance in your farming operation. AgriGro is your go-to source for quality agricultural supplements and are proud to announce the release of two new products.
SeedMaxx® and IgniteS4® represent the next generation of prebiotic supplements that are formulated to return a profit on this year's crops while improving the production, quality, and health of the soil you farm. Let's take a closer look at each of these products and what makes them special. Get in touch with AgriGro today if you have any questions about which products will provide the most benefits to your farm!

SeedMaxx
®

— A New Generation of Prebiotics
Why Choose SeedMaxx
®

?

This specialized formulation not only improves germination and early plant development but has a targeted effect on the soil's native microbial populations in the rhizosphere. SeedMaxx® aids in overcoming early-season stress by helping seedlings withstand cool, damp growing conditions, and nutrient shortages, while improving drought tolerance, pushing crops to grow through yield dragging challenges to better reach their genetic yield potential. This unique prebiotic is formulated specifically for seed treatment and is compatible with most seed-applied broad-spectrum insect and disease protection products. SeedMaxx® should be professionally applied by your local seed supplier or on farm through commercial on-site seed treaters.
SeedMaxx® benefits:
Better seed germination and more even emergence

Improved seedling vigor and plant structure

Supports better root structure

Offers soil mobility to improve fertilizer efficiency and nutrient uptake

Supports nature's "Web of Protection" in the rhizosphere.

Delivers consistent yield performance, better test weights and improved crop quality over a wide range of crops, climates and soil conditions
IgniteS4
®

— Maximizing Crop Yield and Fertilizer Efficiency
Why Choose IgniteS4
®

?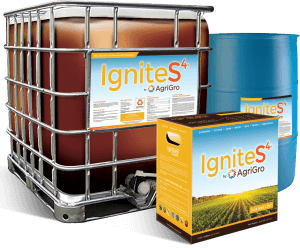 IgniteS4® is a new breed of prebiotic fertilizer treatment formulated for direct inoculation in all dry and liquid N-P-K fertilizer blends. IgniteS4's safe, easy to use formula has a targeted effect on nutrient uptake and utilization while positively impacting the soil's biological system. IgniteS4® significantly improves the release and uptake of essential plant nutrients and provides consistent results across a wide range of crops, climates and soil types. Research has documented the following benefits when using this innovative technology:
Offers soil mobility to improve fertilizer efficiency and enhance nutrient uptake across a wide range of soil types and growing conditions

Promotes improved root growth and plant development

Supports native microbial populations and improved soil health

Delivers consistent yield performance, better test weights, and improved crop quality

Can be used in both Liquid and Dry Fertilizer blends

Easy to use. No issues with mixing, storage or shelf life
High-Quality Seed and Fertilizer Treatments
For almost 40 years, AgriGro® has been an innovator in the commercial agriculture marketplace. From enhancing soil health and plant nutrition to improving livestock production, we are confident our technology can improve your operation's bottom line. AgriGro is proud to continue our tradition of superior quality and customer satisfaction with these two exciting products. Contact our team today to discover all the ways in which SeedMaxx® and IgniteS4® can help you improve your fertilizer efficiency and crop production. We look forward to being a trusted partner in your farming operation.
[button class="" url="https://agrigro.com/crops/locate-a-dealer/" text="Locate a Dealer"]
https://agrigro.com/wp-content/uploads/2019/02/igniteseedmaxx1.png
444
450
AgriGro
http://agrigro.com/wp-content/uploads/2022/03/AG_logo_4C-300x63-1.png
AgriGro
2019-02-12 16:56:48
2019-12-13 19:25:00
Introducing SeedMaxx® Seed Treatment and IgniteS4® N-P-K Fertilizer Treatment